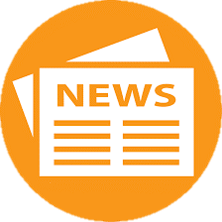 2019 Tax Schedule

New financial year is just approaching, we offer quality and efficient accounting, auditing and taxation services, just feel free to let us know if need a quotaiton for reference.

2019 Tax Schedule 2019 Calendar






Important Notice

The Hong Kong Productivity Council ("HKPC") is the Secretariat of the Distance Business Programme ("D-Biz Programme") launched by the Government recently. All information and application details relating to D-Biz Programme

https://www.hkpc.org/zh-HK/distance-business-programme

Hong Kong corporates eligible to apply for the HKD300000 under D Biz programme. That is required to provide auditing services quotation for IT audit service and submit audit report later.






SCR - NEW COMPANIES ORDINACE - SINCE 1ST MARCH 2018

To: Hong Kong shareholders and directors (especially for stay aboard)
Have to keep Significant Controllers Registers (SCR) and
appoint Authorized professional HK representative

SCR policy effected on 1st March 2018! Contact us at +852 3481 9477.






TWO-TIERED PROFITS TAX RATE - 2018/2019 ONWARDS

Time for tax saving & planning, Hong Kong is well-known with a rather low tax rate.
2018/19 onwards: two -tiered profits tax rate , is even much better: half !
i.e. 8.25% on assessable profits up to HK$2,000,000; and
16.5% on assessable profits over HK$2,000,000 in a company or one group.






COMMON REPORTING STANDARD (CRS) OVERVIEW - TAX SAVING

Many countries have begun to strictly enforce the CRS, while Hong Kong is the best option to have the tax assessment as it has nearly the lowest tax rate in the Asia region, and no capital gain tax and Estate Duty.